Somersetshire Coal Canal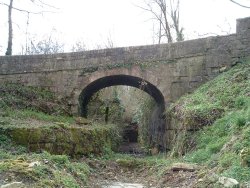 A Brief History
The Somersetshire Coal Canal, built between 1795-1805 to export coal from the North Somerset Coalfield, played a significant rôle in the early industrial revolution in the Avon Area. Many technical innovations were introduced in its construction, the most famous being Robert Weldon's hydrostatic Caisson Lock, which remains a unique achievement to this day. More importantly, however, is the canal's association with William Smith, 'father of English Geology'. It was during his experience as engineer in charge of cutting the canal that Smith first came to formulate the principles of Stratigraphy on which the identification of the world's mineral resources are now based.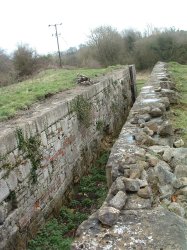 Although one of the most profitable canals in the country during its lifetime, the SCC was eventually replaced by railways about a century ago, and much of it has been destroyed since then. However many stretches of the canal survived, together with some notable structures such as the flight of 22 locks at Combe Hay and a variety of tunnels, aqueducts and bridges, all in various stages of dilapidation.
The canal has also become an important linear feature for wildlife and recreation within the beautiful Cam and Wellow Brook valleys, linking community spaces, wooded gorges and rural canal side habitats. The canal provides a valuable heritage asset that is appreciated by many of the people that live along its route, although some are still unaware of its existence and historic importance.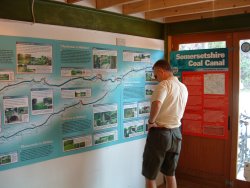 Restoration
Preservation work on these structures was started by AIBT in the 1980s, but it was not until late 1990s that large-scale projects became possible when a group of local organisations led by AIBT successfully applied to the Heritage Lottery Fund for finance to restore the Midford Aqueduct, the principal architectural feature on the canal. Following the completion of this project in 2002 further provision was made for a Conservation and Access Study of the whole canal which was carried out in the following year. During this survey, great interest was aroused when local people were invited to take part in a Photographic Survey of the canal and the creation of a Canal Display Exhibition. Following on from these successes, means are now being sought to carry out further projects to preserve and publicise the canal, most notably towards the reintroduction of water into part of the flight of locks at Combe Hay.
Further Information
Further information on the Somerset Coal Canal can be found on the website of the Somerset Coal Canal Society.
Page updated 17 Aug 10