News & Events
Brandy Bottom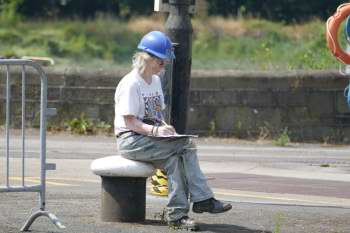 A 'Friends of Brandy Bottom' newsletter (No 24) was published in August 2019.
Brandy Bottom was open on 14 and 15 September as part of the Heritage Open days scheme. A total of 182 visitors were given a guided tour, an increase of 48 on 2018's total.
Brunel's Other Bridge
2019 is the 170th anniversary of the building of the bridge. To celebrate this milestone, there was a conference, organised by the Institute of Structural Engineers, on Friday 06 September, followed by Open Days at the bridge on Saturday 07 and Sunday 08 when there was a total of around 500 visitors. The site was also open on 14 September as part of the 2019 Heritage Open Days.
Photo bottom right: Visitor survey in progress at BOB, July 2018.
Page updated: 21 Sep 19