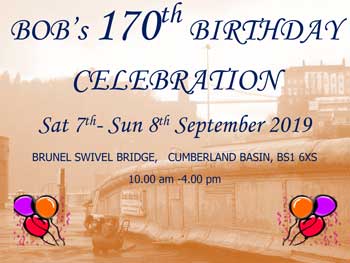 News & Events
Brandy Bottom
A 'Friends of Brandy Bottom' newsletter (No 24) was published in August 2019.
The AIBT had a stand at the Lyde Green Community Association's 'Summer Sizzler', where we showcased the work we are doing at Brandy Bottom.
Brandy Bottom will be open between 10.30 am and 3.30 pm on Saturday 14 and Sunday 15 as part of the Heritage Open Days.
Brunel's Other Bridge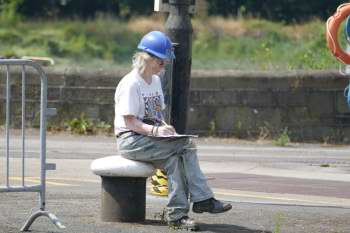 2019 is the 170th anniversary of the building of the bridge. To celebrate this milestone, there will be a conference, organised by the Institute of Structural Engineers, on Friday 06 September, followed by Open Days at the bridge on Saturday 07 and Sunday 08. Further details can be found on the 170th Anniversary events page of this website.
The bridge will also be open on Saturday 14 September as part of the Heritage Open Days.
Photo right: Visitor survey in progress at BOB, July 2018.
Page updated: 21 Aug 19