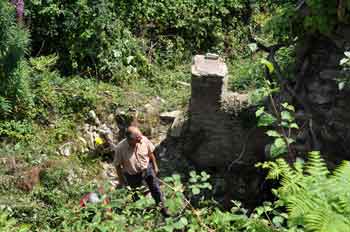 News & Events
A 'Friends of Brandy Bottom' newsletter (No 16) was published in August 2017.
The dates for work parties at Brandy Bottom in 2017 can be found at the bottom of the project progress page.
Photo left: The overgrown entrance to the Vertical Engine House at Brandy Bottom, seen from the top of the adjacent heapstead, December 2011.
Page updated: 30 Oct 17